Five bedrooms each with its own private bathroom welcome you to the heart of the Valgrisenche. Larch ceilings with large exposed beams, brushed larch parquet floors, windows overlooking the surrounding nature, curtains made of natural materials. The details are taken care of to create a simple, harmonious and natural setting.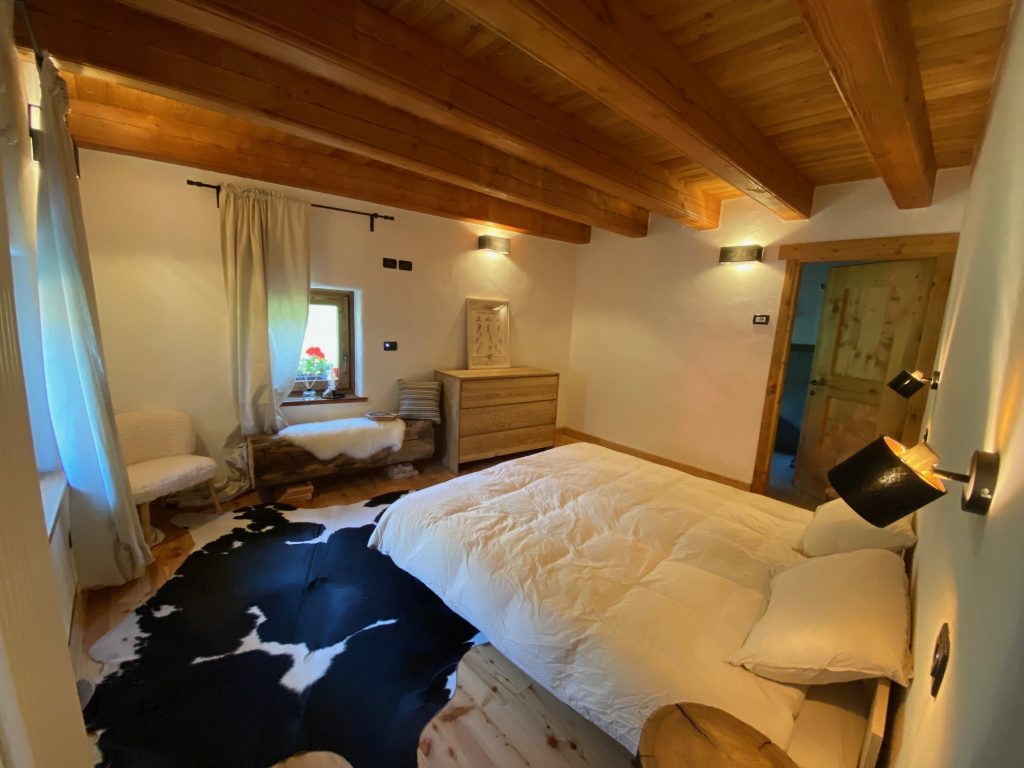 The names of the rooms evoke the ancient villages which, in the 1950s, were submerged by the lake of the Beauregard Dam. This homage to the history of our valley contains the desire to remember and tell the past of a territory.
Check-in & Check-out
On the day of arrival, room assignment is from 3:30 pm, upon departure, the room must be vacated by 10 am on the day of departure.
The Sauna
In the Giasson's garden is a barrel sauna made of cedar wood, with a panoramic window overlooking the valley. Fueled by wood, it is the perfect end to a day in the mountains.
Sauna Hours
The sauna is available from 5 to 7 p.m. and is for the exclusive use of room guests.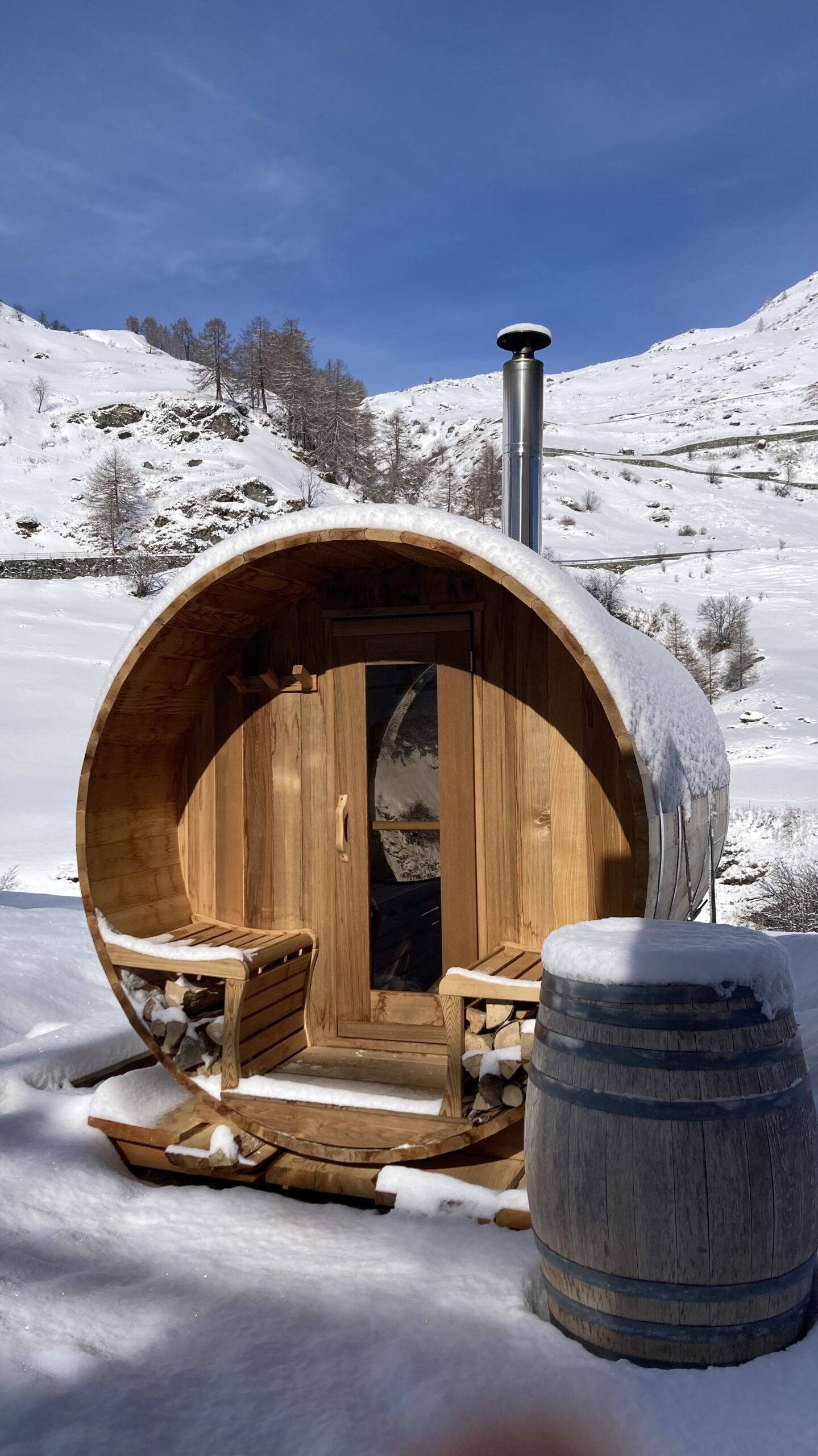 Room Beauregard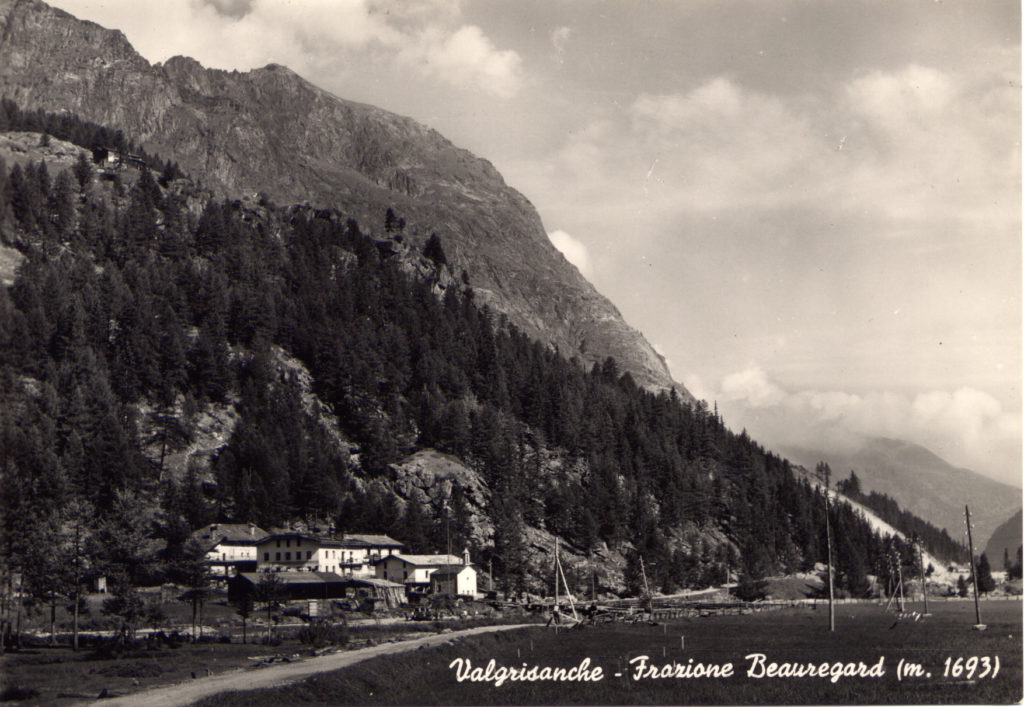 A double room, characterized by the typical sloping wooden roof and the view of the waterfall to enjoy directly from the double bed. A small cozy reading corner to relax and enjoy a tea.
Room Fornet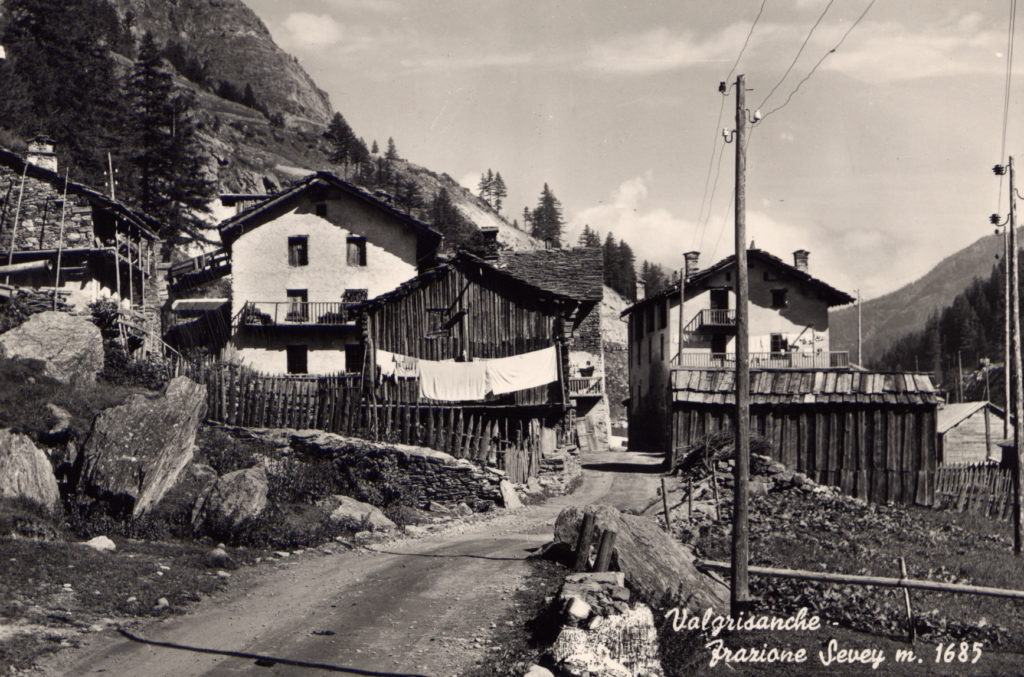 This double room overlooks the ancient village of Fornet, visible from the window that illuminates the reading corner. The high wooden ceiling surmounts the double bed.
Room Chappuis
A double room, overlooking the large garden, characterized by small windows overlooking the waterfall.
Room Sevey
A double room with a double bed and an extra sofa bed, perfect for families.
Room Supleun
The only quadruple room in the structure, designed for groups of friends or families. Furnished with a bunk bed and two single beds, it overlooks the garden of the structure.