Summer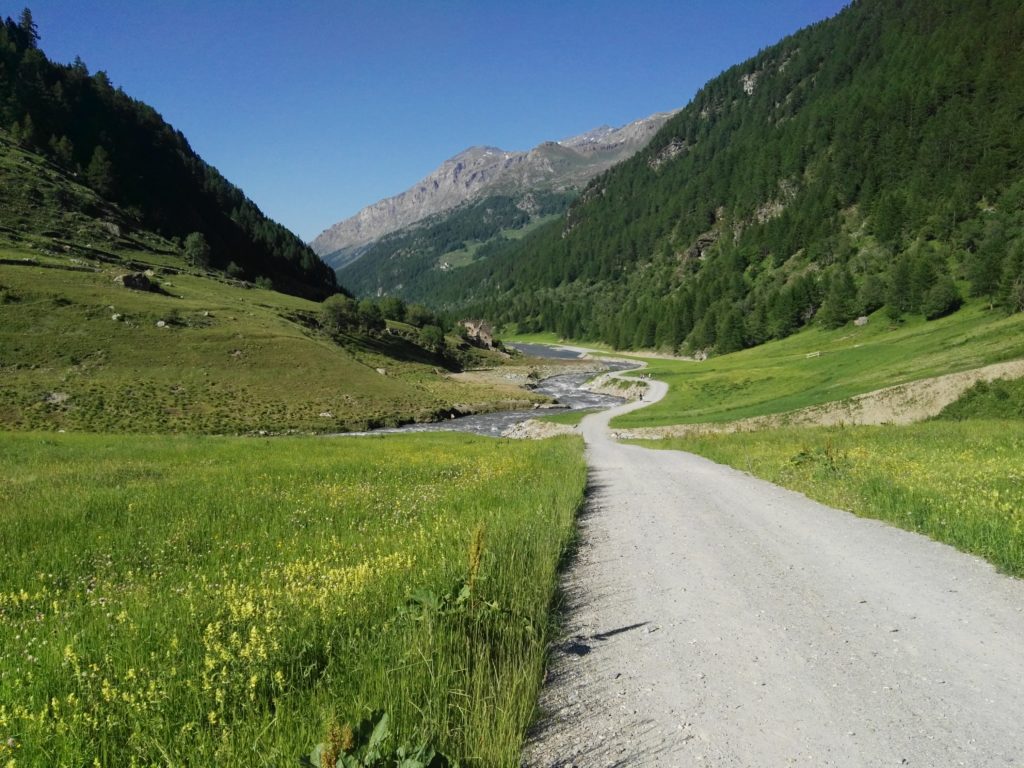 Many hiking trails exist around the Giasson. No matter which direction you take, every tour is an opportunity for many discoveries. Reaching the village of Valgrisenche is easy along the flat road that runs alongside the lake, which can be covered on foot or by bike. There are several paths that start from our chalet to reach the mountain huts, the peaks, the lakes or the side valleys. We are also along the famous trekking routes that cross the Aosta Valley (Alta Via n.2, Via Alpina, Tour del Ruitor , Alta Via Glaciale).
The mountain bike trails are numerous and still little frequented.
Many activities are possible in the vicinity and in the region. We can also help you organize your excursions in the surrounding villages, taking you to discover the food and wine and cultural heritage of the Aosta Valley region.
Winter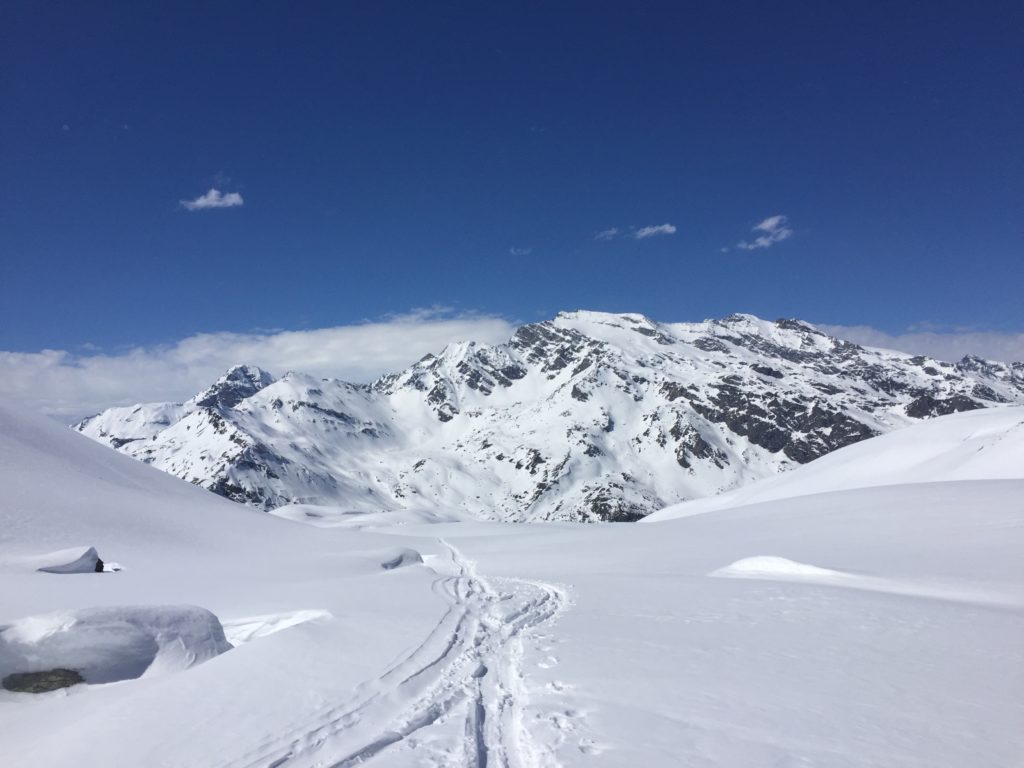 The Giasson in winter can only be reached on skis or snowshoes. In fact, the summer road is closed at the height of the dam.
To reach us, the fastest way is along the lake: a flat route that winds along the bottom of the valley for 7 km. For those who want to try more challenging routes, the possibilities are endless.
Once you reach the Giasson, the possibilities for ski touring and snowshoeing are varied: the famous Giasson, from which we take our name, the Rabouigne beak, the Grande Rousse, the Ormelune, the Col du Mont …
Mountain guides of Valgrisenche
We collaborate with many mountain professionals: