Tibetan bells at Giasson's
September 16 and 17, 2023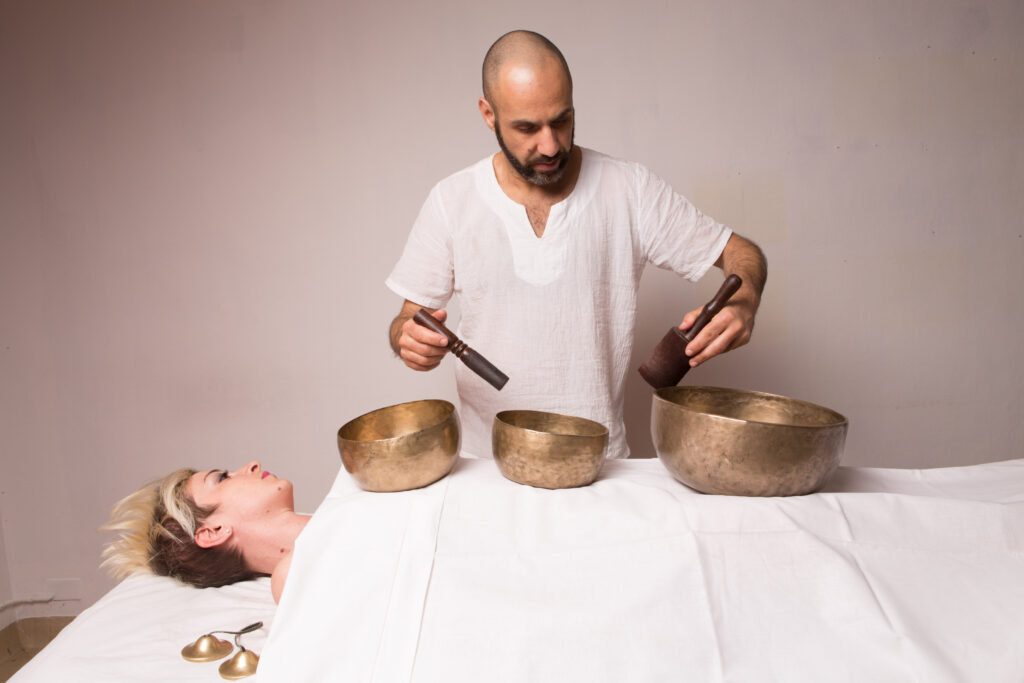 In collaboration with the Alma Matters school in Milan and our friend Walter Zanca, we invite you to discover the countless benefits of a session of Tibetan bells, which, with their vibrations, will allow you to enter a state of deep relaxation. All of this set against the wonderful backdrop of the autumn Valgrisenche, with its changing colors and the silence of nature.
The relaxing weekend will be complemented by an ad hoc tasting menu of Aosta Valley wines and products.
16h00 Arrival with welcome tea
17h00 Tibetan bells session
19h00 Aperitif with tasting of Aosta Valley wines
20h00 Dinner with tasting menu
Bonfire in the garde
*
8:00 Relaxing awakening
9h00 Breakfast
For all information and to make reservations, contact us!