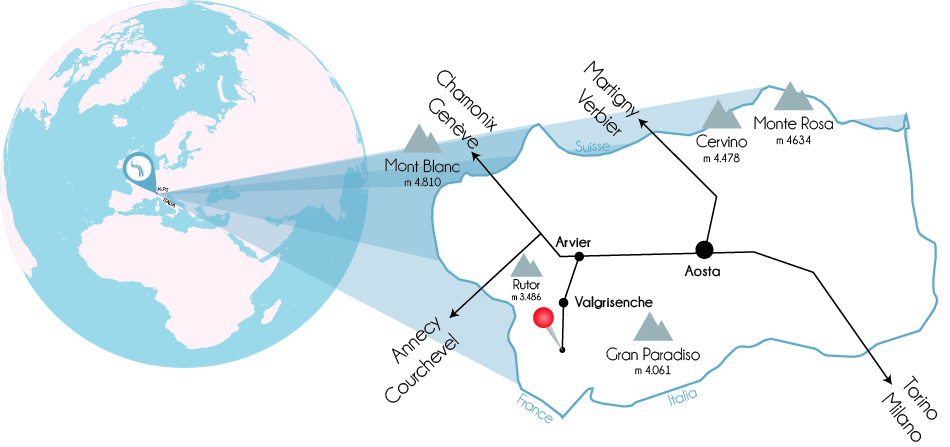 You can find us at the end of the Valgrisenche, one of the magnificent side valleys of the Valle d'Aosta, the smallest of the Italian regions, set in the western Alps.
Geneva, Turin and Milan airports are just a few hours away, and the Mont Blanc and Gran San Bernardo tunnels provide direct access from France and Switzerland. In addition, the motorway crosses the region, facilitating transport.
Treni, autobus e navette funzionano tutto l'anno per garantire l'accesso al nostro territorio.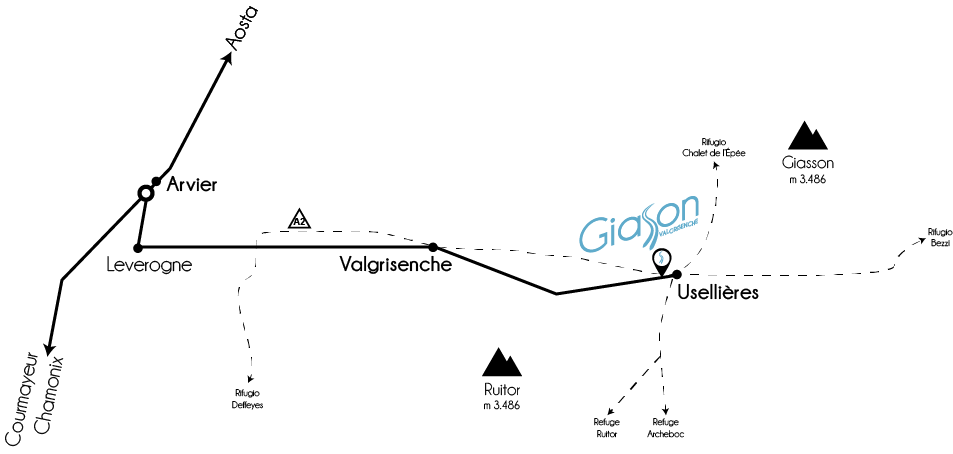 The entrance to the Valgrisenche is located in the municipality of Arvier (SS26). The regional road climbs for 15km along the valley to the municipality of Valgrisenche.
In winter, the road is closed at Valgrisenche. From here you can continue on snowshoes or skis along the municipal road that runs along Lake Beauregard, on the orographic right of the valley, to the left of the dam. For the lazy, a shuttle service will be available by snowmobile.
In the summer season, the road continues from Valgrisenche to Usellières. You can easily reach us by car.