The Giasson is located at the end of the regional road that crosses the valle of Valgrisenche. You can easily reach us by car. The large parking lot of Usellieres will allow you to stop without too many problems.
Where we are
You can find us at the top of the valle of Valgrisenche, one of the beautiful side valleys of the Aosta Valley, the smallest of the Italian regions, nestled in the Western Alps.
The airports of Geneva, Turin and Milan are only a few hours away, and the Mont Blanc and Grand Saint-Bernard tunnels provide direct access from France and Switzerland. The highway also crosses the region, making transportation easy.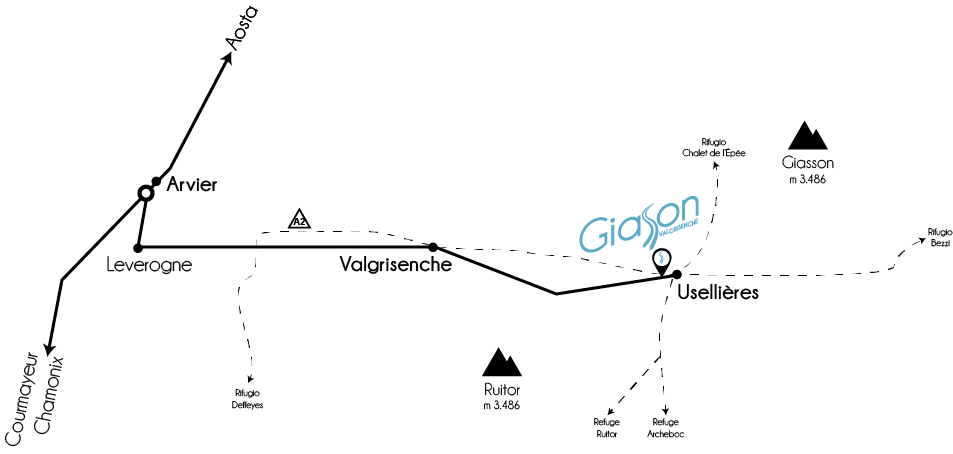 The entrance to the Valgrisenche valley is in the municipality of Arvier (SS26). The regional road climbs for 15 km along the valley to the municipality of Valgrisenche.